This antenna is made with a classic hentenna where a reflector has been added
Comparing a 3 elements squeletton antenna, the gain is similar but the front-back ratio is less.
HEN+ Reflector => Formawrd Gain 11.52 dBi F/B : 12.08 dB
3 el. squeleton antenna => forward gain 11.29 dBi F/B : 19.46 dB
Mechanica construction is more easy.
Modeling (Mmana-Gal) :
Frequency : 50.100 Mhz
Elements : tube Alu 12mm
Segments numbering: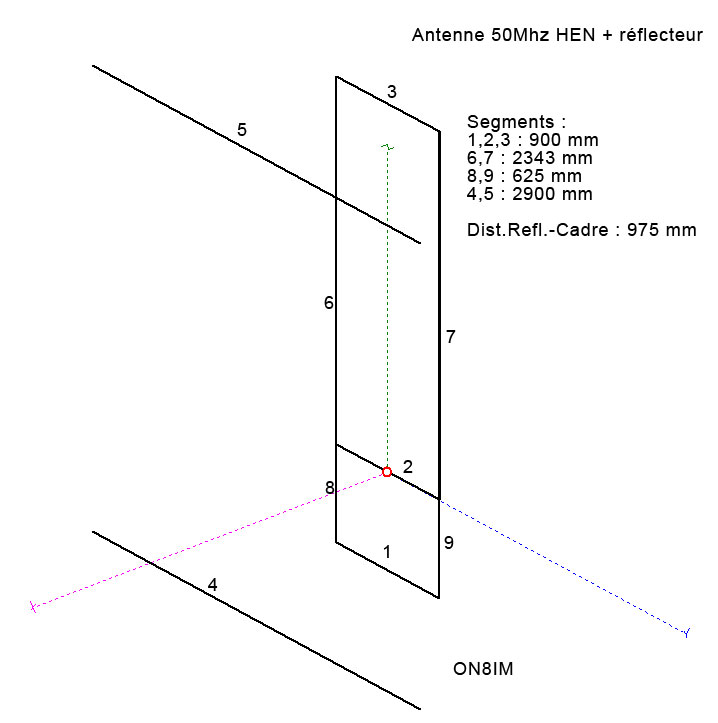 Computing: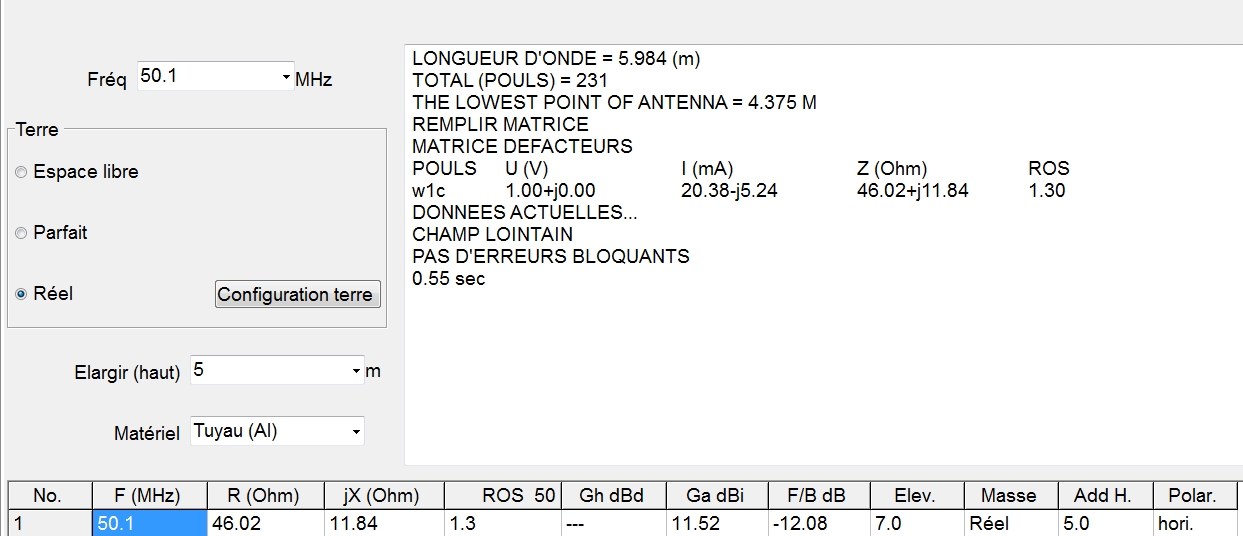 Far Fields
3D Far Fields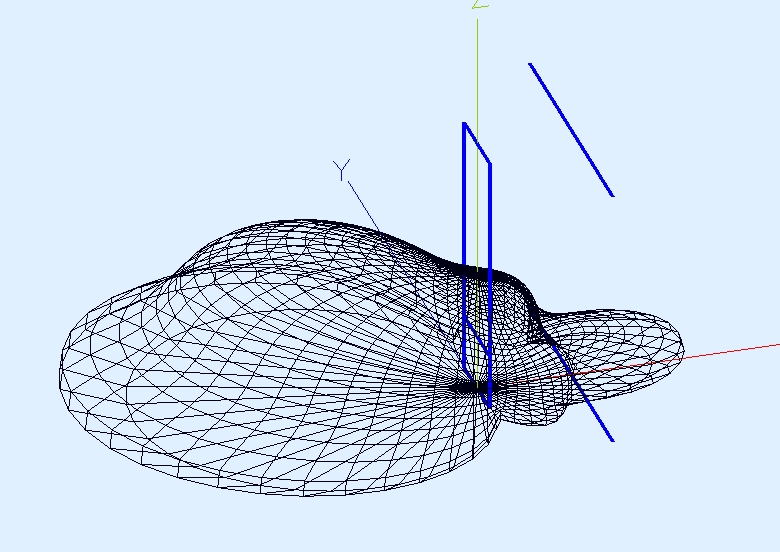 Dowload the antenna mmana file here
Practical construction and assembly:
Material
Tube alu dia. 9 ou 12 mm
Plexiglass plate : 200 mm X 50 mm
Screw + Bloking nuts + Washers M4
TV antenna assembly parts (elements-boom)