Details

Hits: 6424
After only 2 years, my G-450C Yeasu passed QRT.
A strip examination of the electrical motor and the control board indicated that the potentiometer inside the motor and the control board passed out.
I asked to my Hamshop to order spare parts from Yeasu : answord was NUTS ! Rest assusred that it will be my last purchase at Yeasu.
So, I first replace the potentiometer of the electrical motor.
I disconnect the connectors going to control board (excepted for 12v, who was always Ok) and I replace the control board it with a UNO R3.
A basic knowledge of Arduino is requiered.
I decline any responsibility as for the direct consequences or indirect for any nature which could result
nature whithch could result
by using this solution.
Details

Hits: 13872
Suite à une défectuosité du transfo d'alimentation, une grande partie des composants de mon switch d'antenne Ameritron à été détruite.
En outre des LEDS, toutes les diodes ont sauté ainsi que les relais de commutation ainsi que les électrolitiques.
Pas surprenant si on regarde le schéma du communtateur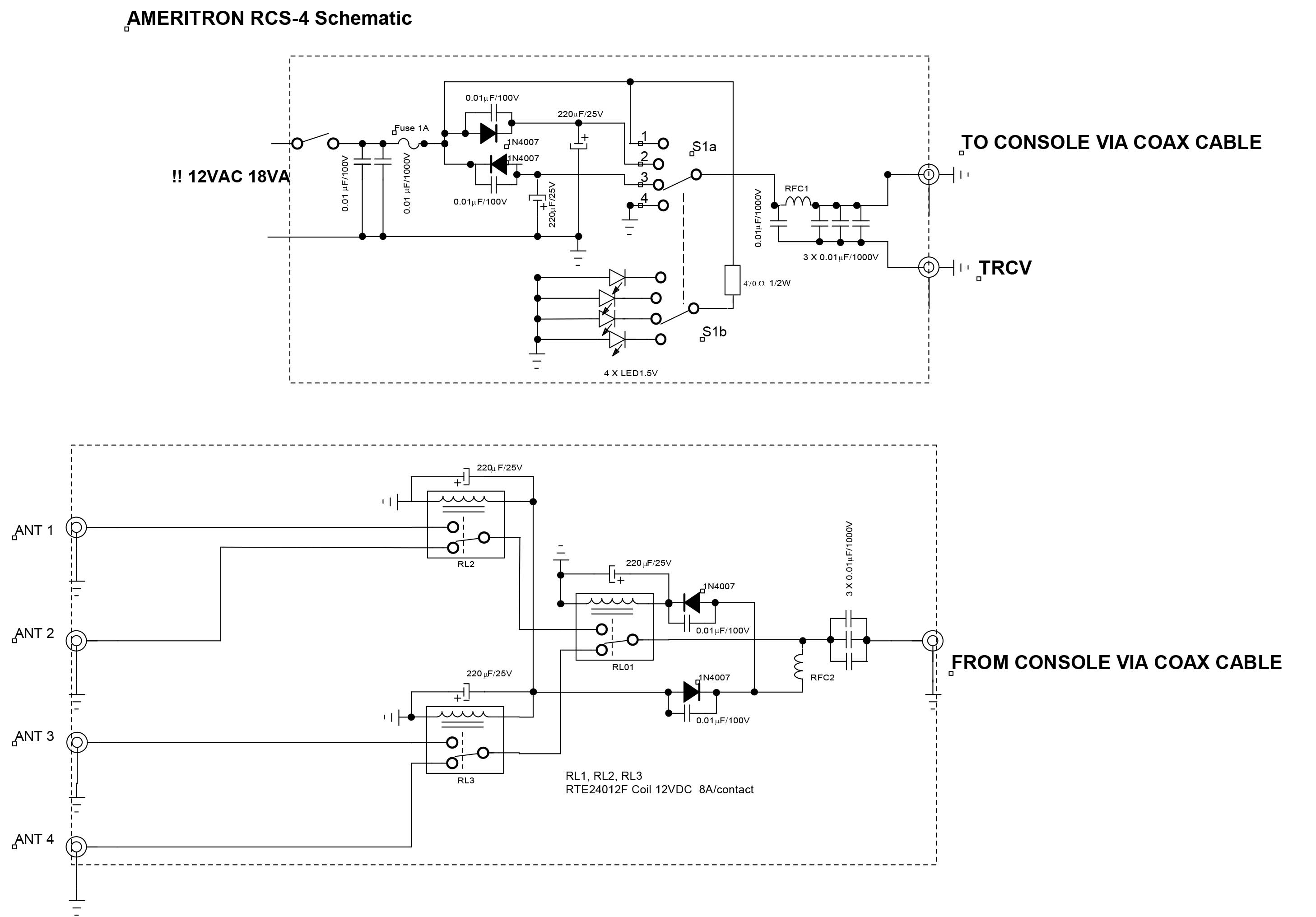 Les modifications apportées sont les suivantes :
- Ne plus fournir de tension de commande des relais via le câble coaxial
- Eviter que ce 12V AC qui transite par ce même câble coaxial ne soit présent à l'entrée d'antenne du transceiver.
- Eviter deux polarités.
- Protéger les E/S coaxiales contre les surtensions dûes à la foudre
- Améliorer la longévité des bobines de relais
- Eviter une surtension de commande